Nick Leys | The Australian
November 11, 2013 12:00AM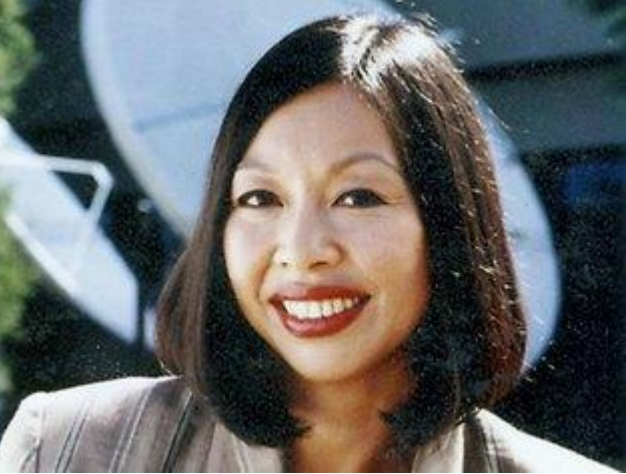 Former ABC China correspondent Helene Chung. Source: Supplied
THE ABC recently celebrated the 40th anniversary of its Beijing bureau. One of its former correspondents talks about the challenges of the posting.
You were the first female correspondent the ABC sent overseas when you were posted to Beijing in the 1980s. What did it mean to smash through that glass ceiling?
It was exhilarating and daunting. As I flew out of Sydney, the warning of the news chief (a man, of course) rang in my ears, "A lot's riding on your appointment." The ABC was taking a risk and I was determined that no matter how difficult Peking – then classified a "hardship" post – proved I would make it work. If I failed, it would be a long time before another female would be given a chance abroad.
How much opposition did you encounter from within the ABC?
In 30 years I not once waltzed through Aunty's front door: I only slipped in through the side. I was rejected for every job I ever applied for. In 1983 I applied for Tokyo, learnt elementary Japanese and saked myself in Nippon politics only to be rejected. Then, suddenly, executive producer Damien Ryan said: "They want to send you to Peking, as soon as possible. Slap in an application. Quick!" So, unprepared, I landed by bullet train in Peking.
Gender aside, what did it mean to be sent to China, given the politics of the country at that time?
The opportunity to witness China's transition from old communism to new capitalism. When I first arrived the Chinese aspired to the four things that go round: a bicycle, a watch, a fan and a sewing machine. When I left in 1986 they dreamt of the four big things: a cassetterecorder, a television, a refrigerator and a washing machine. Now, when I return (most recently to Shanghai in January) I see they lust for the four luxuries: their own apartment, a car, private education and overseas travel; and maybe a concubine and a pet pooch, too.
What was the greatest challenge for a Western correspondent?
Access to information. Everything was a "state secret", even a telephone number, with no such thing as a telephone directory. The stock response at the weekly press briefing was, "We take note of your question."
How heavy-handed were your "minders"?
As government appointees, they spied on me, reported to their superiors and also undertook regular self-confession sessions. But I got along with my interpreter, driver and cleaner as well as the system allowed.
How much freedom did you have to travel and meet people?
The only place I could drive to outside Peking was Tianjin, Melbourne's sister-city. All travel had to be officially organised and I was discouraged from fraternising with Chinese. The rare local who risked entering my place had to record his or her name with the guards, just as I had to record mine on the rare occasion I entered a Chinese home.
And technological challenges? How did you file stories?
My first book is called Shouting from China because that's how I filed, over a crackling telephone line that could take repeated attempts for up to five hours for Sydney to receive a 90-second report that wasn't too scratchy to be broadcast. Shouting made me lose my voice.
What's been the most surprising change for correspondents in China now compared to your time there?
The way Chinese can virtually do and say whatever they please, so long as they don't form a group – such as Falun Gong – as any group is seen as a threat to Communist Party control.
What sort of stories was the ABC most interested in from China?
Drama, like Peking's mass execution of criminals; revolution, like the opening of Cardin's Maxim's restaurant and the launch of KFC; Australia, like Hawke's integration of SinoAustralian iron and steel; and history, like Thatcher's Hong Kong agreement, the thaw in Sino-Soviet relations and anti-communist Reagan's visit.
You're a fourth-generation Tasmanian and grew up in 1950s Hobart. How did that affect your work?
In China I never felt more Australian and less Chinese. I was housed in a foreign diplomatic compound, treated as a foreigner, charged top foreigner prices and kept away from the locals. Most Chinese dressed in blue Mao suits, women wore short straight hair, no make-up and no heels. So I looked nothing like a Chinese. They stared at me: what is she, a rich overseas Chinese, a film star or the mistress of a high official? Just as a child I didn't fit into Hobart, as an adult I was an alien in the motherland.